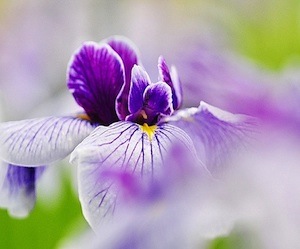 Many of us will live to a comfortable old age while remaining perfectly healthy and physically independent. However, it's impossible to predict those amongst us who will have that kind of fortune. The rest of us at some point may be less fortunate and suffer with an illness or disability that will require some kind of on-going support or care as we get older.
Most of us would rather not think about the likelihood of needing some form of long term support or domestic care service. And although we all recognize that long term care is an essential service, we always hope it will be required by somebody else. But as we get older, and because we are all living longer than previous generations, the likelihood that we will need some kind of care support is becoming a reality for many more of us.
The benefits of live in Care
When people with high dependency needs become unable or unsafe to continue living in their own homes, often because of a range of risks including falling, mental confusion, illness or lack of mobility, it often means that visiting day care services are not enough to enable them to remain on their own. There will be periods of the day or night when the risk of them being alone and of a resultant problem or accident occurring is high. When this happens, many people think that moving into a residential care home is the only answer for the level of support they need. However, this is not always the case.
Depending on the situation, long term live in care is a much more attractive and cost effective solution that allows us to remain living in our own home in the comfort and amongst the people, pets and possessions we know and cherish.
Continuity Care can provide a live in carer to help and care for you at home and assist you:
With constant support and to carry out the domestic tasks you may no longer be able to do including shopping, cooking and light housekeeping duties;
With your personal day to day care needs such as dressing, bathing, medication prompting and toileting;
By providing companionship, and also taking you out for visits to the doctor's or social visits to your family and friends;
By taking away the risks of living on your own and by being there for you 365 days a year.
Each person we care for is treated as an individual with their own needs, personalities and domestic circumstances taken into account in the way they are looked after and supported by our carers. Each person we care for has their own way of life, their own way of doing things and we respect and try to tailor our services to meet each individual's requirements.
For long term care we aim to establish a small team of carers, sometimes no more than two or three, who take turns to provide the care service. Carers need to have time off, so we aim to usually provide carers for two to four weeks at a time with a replacement carer taking over for a period in between. This enables carers and clients to get to know each other well, so that relationships can establish and grow and enable us to provide continuity of care!
How we support our clients and carers:
Each person we care for has a Care Manager based at our offices for easy communication. This is the same person that will be there for their carer.
We offer a 24 hour "on call" service.
We are a registered member of the United Kingdom Home Care Association.
We respect and maintain the dignity and privacy of our clients.
We promote equal opportunities for clients and carers.
Respecting diversity and different cultures and values.
"As a Premier Care Agency we are committed to doing all we can to assist our clients achieve their goals"