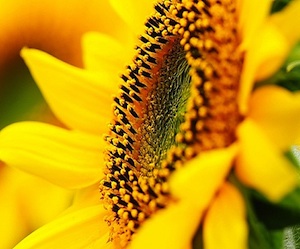 Continuity Care realises that someone with dementia presents a range of practical issues that can differ from those faced by other carers. People with dementia often feel vulnerable as their condition progresses and they increasingly rely on other people to do things for them. A regular live in carer will reassure and support them while helping them retain some level of independence.
A live in carer can help someone with dementia feel more secure by creating a regular daily routine in a relaxed environment where they're encouraged and not criticised. Involving the person cared for in simple everyday tasks makes them feel useful and improves their sense of self-worth. This can include getting them to help with the shopping, or simple household tasks or light gardening
The benefits of live in Care for dementia sufferers
Our live in carers offer support sensitively and aren't critical of their clients as we believe it is essential for them to feel that they're still useful. It's also very important for many people with dementia to enjoy their previous hobbies or interests. A live in carer can help them maintain this interest by becoming involved in these activities or taking them on trips or visits.
By remaining at home with a live in carer, a person with dementia can also be reassured by being in an environment they know and by being in close contact with familiar things and surrounded by family, friends and pets. It's easy to feel isolated and alone if you have dementia; keeping in contact with other people is good for people with dementia because it helps to keep them active and stimulated.
A live in carer will ensure that the person they care for eats healthily and gets regular exercise. It's vital that someone with dementia stays fit and healthy, so maintaining a better quality of life. People with dementia can become significantly more confused if their health deteriorates and they become ill.
Building a relationship between the carer and client
Because a live in carer will get to know their client's personality and routines well, they will be able to accommodate any behaviour changes. For instance, it's likely that the person being cared for will change their eating patterns and habits over time. By the carer being aware of this and trying to be flexible, it will make mealtimes less stressful.
Our live in carers will help the client with incontinence issues which are common for people with dementia to experience. A person with dementia may simply forget to go to the toilet or may forget where the toilet is, the carer is there all the time to help remind or prompt in these situations.
Similarly, people with dementia can become anxious about certain aspects of personal hygiene and may need the carer to help them with washing and bathing.
Continuity Care can provide a live in carer to help and care for you at home and to assist people with dementia:
With daily support and to carry out the domestic tasks they not be able to do including shopping, cooking and light housekeeping duties;
With their personal day to day care needs such as mobility, medication prompting, dressing, bathing and toileting;
By providing safety, security and companionship, and also taking them out for appointments at hospitals, clinics or doctors or social visits, for instance to family and friends;
By taking away the risks of them living on their own and so preventing mishaps or accidents occurring.
How we support our clients and carers:
Each person we care for has a Care Manager based at our offices for easy communication. This is the same person that will be there for their carer.
We offer a 24 hour "on call" service.
We are a registered member of the United Kingdom Home Care Association.
We respect and maintain the dignity and privacy of our clients.
We promote equal opportunities for clients and carers.
Respecting diversity and different cultures and values.
"As a Premier Care Agency we are committed to doing all we can to assist our clients achieve their goals"